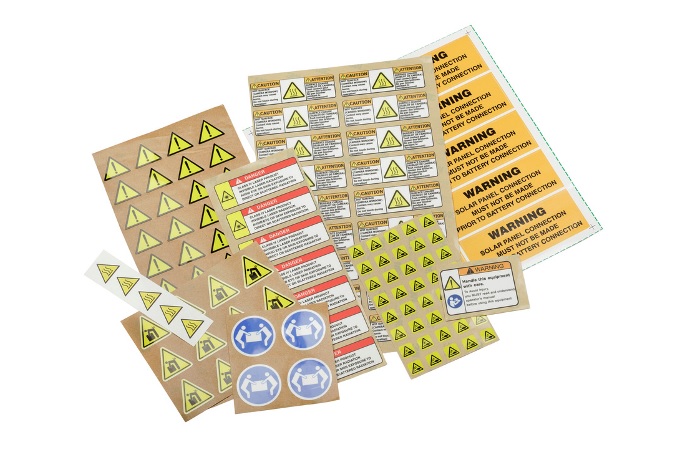 There can be no doubt that health and safety is a key issue affecting businesses across the country. Not only does good health and safety practice help staff to feel safe and secure as they do their job, it is also important from a legal perspective as there are stringent health and safety rules that must be followed as laid down by the government.
Here we take a look at some of the types of health and safety labels that might be useful for you and your business.
Complying with regulations
A major part of good practice is the use of high-quality health and safety labels. These can include everything from fire safety information and emergency exit signs through to the types of labels required for dangerous or inflammable materials.
It may be the case that you require GHS-compliant labelling, or alternatively, you may need simper warning labels to help protect you and your team against potential issues with chemicals, machinery, or heat/weather resistant items.
High quality labels and signs
No matter what it is that you are looking for, it is vital to get the type of label that is suitable for your needs. Health and safety signs not only need to be clear and easy to read, but they must also be long-lasting and durable to ensure that they are always doing the job that you have put them up for.
At Southern United, we offer a wide range of labels available in both metal and plastic. These can be used to create health and safety labels that are ideal for your business. Our labels are available in a wide range of sizes – contact us if you are interested in learning more about the range of labels that we can offer you.