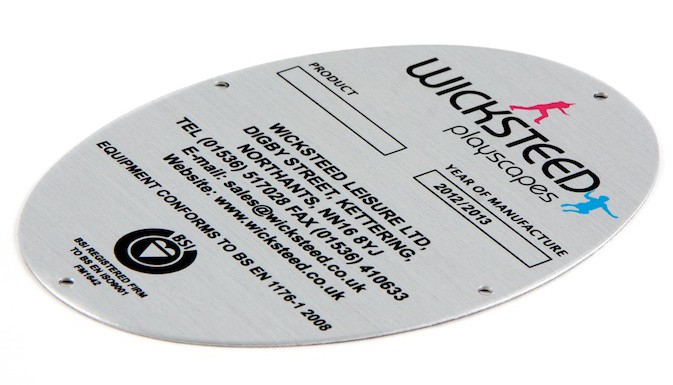 With over 70 years experience in the manufacture and supply of high quality, durable labels, laminates, nameplates and more, Southern United take pride in ensuring complete customer satisfaction by offering a range of bespoke services suited to your unique needs. Choose your perfect laminate or nameplate from a selection of materials, sizes, thicknesses and finishes in order to create a completely unique design for your business.
Our team of professional manufacturers combine ideas with innovative apprentices in order to continue supplying our customers with high quality labels and laminates that are built to last. We are constantly engaging in training sessions in order to remain at the forefront of the manufacturing industry and take pride in our focus on complete client satisfaction.
Our Experience
Southern United Ltd have been manufacturing specialist labels for over 70 years. In 2010 the 100th anniversary of Aluminium Foil was celebrated, proving it as both a traditional and, further to advances in technology, a material that continues to be widely used in contemporary manufacturing.
Aluminium Foil has excellent properties including low density, high electrical conductivity, high reflectivity, corrosion resistance, non-toxicity, and dead-fold performance. In addition, our Aluminium Foil labels are extremely robust and may therefore be used to meet a very wide range of labelling needs.
Suitable for use in a multitude of industries, Aluminium Foil labels are particularly popular for the food and beverage industry and in medical environments. Due to both its recycling qualities and its general efficiency, Aluminium Foil makes an important contribution to sustainability considerations.
Contact Us
Offering a huge selection of metal nameplates, plastic labels, accessories, memorabilia for clubs and organisations and more, Southern United provides a wide range of products available to suit your company's requirements. Whether you're looking for durable vinyl labels, metal nameplates or key chains and other accessories, we can help.
Get in touch with us today to find out more about the products we supply and manufacture. Email us at sales@sunited.co.uk or by filling out the enquiry form to the right of this page. You can also speak to us directly by calling 01273 418636 and we will happily help you with any concerns. We look forward to speaking with you.
Get a no obligation quote today
Contact us to find out how our Aluminium Foil labels can help to enhance your product. We will happily send a selection of samples in order for you to test its application.