From Melinex Polyester to Commercial polyesters
Southern United specialises in polyester labels – we have years of experience in designing, perfecting and creating plastics high-quality labels. Polyester labels are produced from a plastic film characterised by remarkable physical properties, including its resistance to most chemicals. Polyester allows us to produce a heat stabilised label that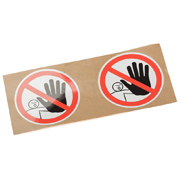 provides excellent stability at temperatures of up to 150 degrees Celsius. In addition, it provides excellent adhesion to a wide range of solvent-based inks and has outstanding flatness and remarkable transparency. The wide range of very useful qualities make polyester suitable for use in many industrial applications, and it is, therefore, an extremely popular plastic to work with.
Our processes range from traditional manufacturing to the use of state-of-the-art digital machinery. All processes are provided in-house, allowing us to ensure that every item we produce is entirely bespoke to your particular requirements. Polyester is available in numerous thicknesses; please ask for our specialist advice on which polyester labels might suit your particular product.
If you are interested in having polyester labels manufactured by Southern United, please get in contact with us today. Alternatively, you can give us a call on 01273 418636 to talk to our friendly team.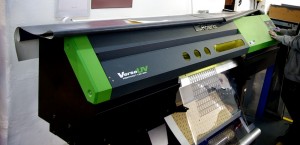 About Us
We offer companies and businesses from all industries a wide range of personalised labels and nameplates. With years of experience in the printing industry, we take pride in our ability to supply durable labels that meet your requirements.
We are continually improving our current techniques to ensure that we remain at the forefront of modern manufacturing. Using both tried and tested labeling techniques, we focus on providing all our clients with the very best service available.
Contact Us
Southern United offers a huge range of nameplates and labels designed for a wide variety of purposes. Whether you are looking for durable plastic labels or highly versatile metal nameplates, we can provide everything you need.
To find out more about the products we provide, or if you have any questions about the services we offer, simply get in touch today. You can email us at sales@sunited.co.uk, someone from our Sales Team will get back to you. We look forward to hearing from you.