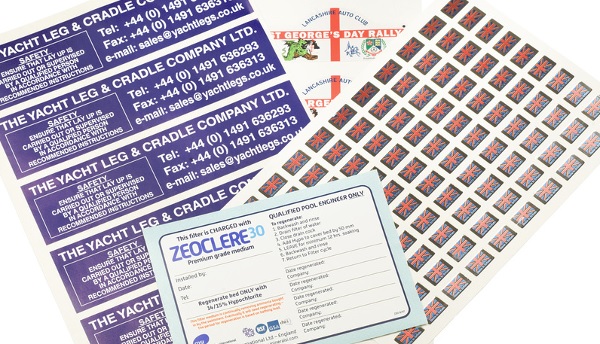 Southern United specialise in the manufacture and supply of a wide range of completely bespoke vinyl labels, laminates, nameplates and more. With over 70 years experience assisting clients from all industries, companies, clubs, organisations and more, we take pride in our personal approach to ensuring complete client satisfaction in every product we supply. Working with both seasoned professionals and fresh-faced apprentices, we are constantly learning new techniques to ensure that we stay at the forefront of modern manufacturing.
We work on a personal level with each of our clients, ensuring that any nameplates, laminates or vinyl labels are made to their exact specifications. By choosing from a wide range of materials, colours, sizes and finishes, we are able to create a completely unique set of nameplates, health and safety signage or even club memorabilia for your company or organisation.
Our Experience
Southern United Ltd have been producing vinyl labels for over 70 years. Our vinyl labels are printed using solvent inks; this means they are waterproof, weather-proof and scratch-proof. We are able to supply vinyl labels in any size, colour or shape and we have the facility to cut to any size to meet your particular requirements.
Vinyl can withstand temperatures from -50 to 110 degrees Celsius. Vinyl labels can be digitally and hot foil printed ensuring that large runs of labels can be produced very quickly in a roll form, making it a very competitively priced material. Due to its versatility, we provide our vinyl labels to a very wide range of industries and they are used in a myriad of different applications. Via our various bar-coding options, our vinyl labels can be used to assist your business through enabling your items to be more secure. In addition, they can act as a valuable marketing tool.
Our specialist in-house artwork department are happy to advise you on any aspect of the design of your product. Vinyl can be sourced with a matt or a gloss finish in a wide variety of colours according to the specific look you require.
Please ask us about our range of Vinyl labels and the look they can help you achieve. We would be delighted to send you samples of the types of products we can manufacture, so please feel free to line and we will happily forward you a sample pack. 
Contact Us
Whether you're looking for a prestigious chrome plated brass nameplate, an accessory key-chain for your club or organisation, or you require durable vinyl labels for your business or company, Southern United can help. With over 70 years' experience in the manufacture and supply of first class labels, we offer our services to customers on both a large and a small scale.
To find out more about the services we provide, email us your questions by filling out the enquiry form on this page or by emailing us at sales@sunited.co.uk. Alternatively you can speak directly to a member of our friendly team by calling us on 01273 418636. We look forward to speaking with you.