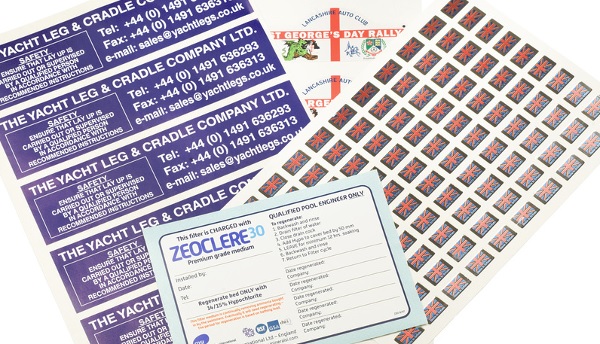 Water resistant & weather proof
Southern United Ltd has been producing vinyl labels for over 70 years. We print them using solvent inks; this means they are waterproof, weather-proof and scratch-proof. We are able to supply vinyl labels in any colour or shape. Furthermore, we have the facility to cut to any size to meet your particular requirements.
The material can withstand temperatures from -50 to 110 degrees Celsius. Vinyl labels can be digitally and hot foil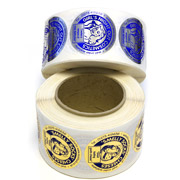 printed ensuring that large runs of labels can be produced promptly. We can produce them in singles or in roll form for a more competitive labelling option.
Due to its versatility, we provide our vinyl labels to a very wide range of industries and different applications. Therefore, it is a popular option for printing barcodes and promotional stickers. Vinyl labels are a great alternative to paper labels, more durable and still economical to purchase.
Our Experience
Southern United specialises in the manufacture and supply of a wide range of completely bespoke plastic labels, vinyl labels and nameplates.
We work on a personal level with each of our clients, ensuring that any vinyl labels, plastic labels meet your expectations. With a comprehensive range of materials, colours stocked, we are able to create a completely unique set of health and safety or warning labels for your company.
Our specialist in-house artwork department is happy to advise you on any aspect of the design of your product. Vinyl is available in a matt or a gloss finish and a wide variety of stocked colours.
Contact Us
Please ask us about our range of labels and the look they can help you achieve. We would be delighted to send you samples of the types of products we can manufacture, so please feel free to get in touch. Alternatively, you can speak directly to a member of our Sales team by calling us on 01273 418636. We look forward to speaking with you.