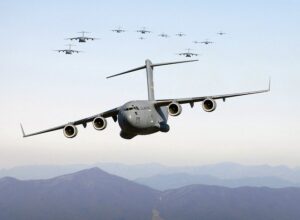 High-Temperature Resistant
Southern United is one of the market leaders for Polyimide labels, with a high number of Aerospace customers choosing this versatile material to label, market and identify their products. Polyimide film is a permanent, pressure-sensitive acrylic adhesive, with high opacity, gloss white topcoat.
Polyimide is a material that is specifically engineered for long-term performance at very high temperatures. It is the ideal label to withstand surface mount board processes and is perfect in applications for low-profile labeling.
Because of their thermal stability, Polyimide labels are ideal for uses in situations where it is vital that shrinkage or decomposition do not occur; therefore further popular uses for Polyimide labels are for barcoding and permanent identification. We create our Polyimide labels using the latest digital technology and high-resolution printing, allowing us to meet customers drawing requirements.
Contact Us
Offering a wide range of labels and nameplates, Southern United focuses on providing labels in accordance with your drawing requirements. We are able to provide a wide range of labels adhering to the shape, size, colour and materials requirements.
For more information on the products we supply, why not get in touch with us today? Simply call us on 01273 418636 and speak to a member of our professional team. Alternatively, you can email us at sales@sunited.co.uk.