Southern United Ltd is a long established label, nameplate and engraved plaque manufacturing company having been in business for over 70 years.  Long experience, combined with both traditional and modern technology, enable us to provide our customers with expert advice, and bespoke products of the highest quality. We pride ourselves on our ability to promptly meet our customers' requirements with skill and efficiency, supplying the highest quality products in a cost effective and timely way. Proud of our historical roots and traditional values but via continual innovation and investment we strive to be at the forefront of modern manufacturing. Our team of employees incorporates both very experienced, long-standing members of staff, through to apprentices learning the specialized skills that allow us to remain leaders in our field. Our focus is quality and our aim is to become each customers preferred supplier; our dedicated team is always on hand to advise you. We are also now fully registered as an official supplier on Achilles. To the best of its knowledge Southern United Ltd does not supply any products which are affected by export control regulations International Traffic in Arms regulations (ITAR) and Export Administrative Regulations (EAR).
Services We Provide
Southern United offer a huge range of services using a variety of materials and finishes. By working on a personal level with each of our customers we are able to provide beautiful, bespoke labels, nameplates, laminates and more. With a dedicated to providing our customers items to their exact requirements of an exceptional quality, on time, every time, Southern United takes pride in being able to offer products in a range of materials.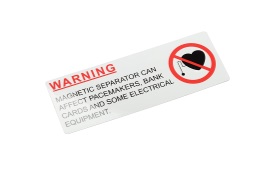 Made from a plastic film, polyester labels are resistant to most chemicals, which means they are incredibly for many industrial applications. Using state of the art machinery in order to produce them and available in a number of thicknesses, our polyester labels are made to suit the customers individual requirements.
Rigid PVC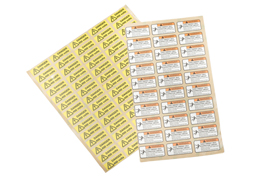 Rigid Polyvinyl Chloride is often used in construction for pipes, but can also be used for bottles and bank cards or membership cards. We provide Rigid PVC labels in a variety of finishes, including gloss, matt and textured. Our Rigid PVC can also be sub surface printed which is designed to reinforce the durability of the labels.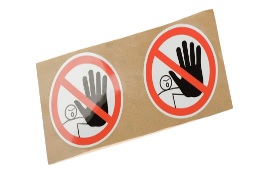 Printed using solvent inks, our beautiful vinyl labels are waterproof, weather-proof and scratch-proof. We can supply vinyl labels in any size, colour or shape to meet your requirements. Our vinyl labels are popular with a wide range of industries and can be used for a number of purposes.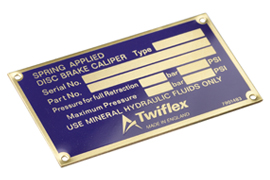 Designed to provide a prestigious look to any name plate or label, brass can be printed, engraved, etched or even chemically etched depending on your preferences. Our brass selection is also available with a chrome plating and can include fixing holes upon request.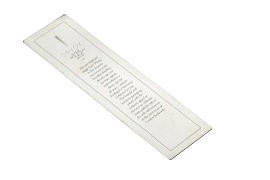 Although normally supplied with a grained finished, our stainless steel products can be polished upon request. An extremely hardy material our stainless steel nameplates and labels are perfect for harsh industrial environments. We can provide etching, printing, machine engraving or a combination of several techniques.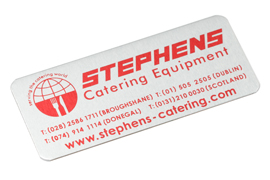 Available in a variety of thicknesses our anodised aluminium labels are durable and long lasting, even in arduous industrial environments. Ideal for products where durability is essential; such as nametags and dog tags. Aluminium can also be produced on a brass effect background for added prestige.
Professional Products for Clubs and Organisations
Whether it is the scouts, historical re-enactments or even a charitable organisation, Southern United have extensive experience producing top quality memorabilia items. Where clubs and organisations have events and rallies, souvenirs of that event are always a great way to remember your time at that event. Southern United offer a range of items including bar badges, rally plaques, key rings, brass labels and more. By discussing your specific requirements we will be able to provide professional advice as to the best memorabilia items for your club event. We work to ensure that your special items arrive in plenty of time for the event, fitting the theme perfectly. Items can be produced in a variety of different materials and finishes.
Contact Us
All our products are produced by seasoned experts to a high quality standard to ensure complete customer satisfaction. With experience producing nameplates, labels, laminates and more in a wide variety of different materials, choose Southern United for clear, long lasting labels for your industry, club or organisation. Why not get in touch with us today to find out more about our products? Call us on 01273 418636 to speak to a member of our team or fill out the enquiry form found on our contact page. We hope to hear from you soon.