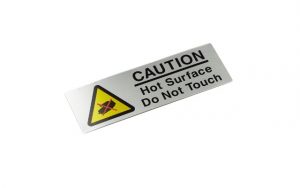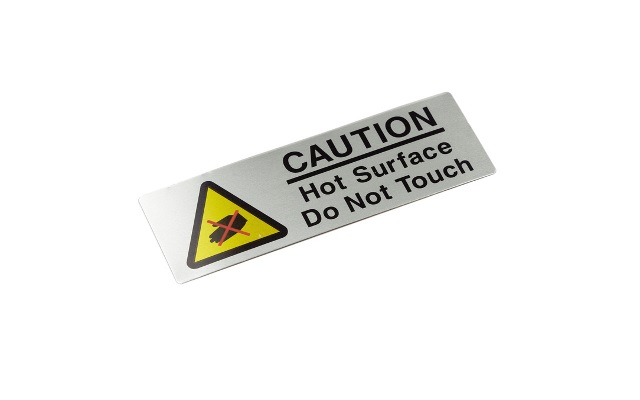 Southern United takes pride in providing a fantastic selection of labels to suit the specific needs of our clients. Working with companies both large and small from all industries, we provide compliant labels and therefore adhere to your unique requirements – Shape, size, colour and finish of your label.
Warning Labels & Nameplates
Southern United Ltd has been producing Warning Labels and Nameplates for the industry since we first started trading in the 1930′s. Due to the ongoing developments in Health & Safety legislation in recent years Warning Labels have become a genre in themselves, with requirements for warning labels ranging from heat safety, fire exits, and flammable liquids. Our capacity to produce specialist labels means that we are able to meet the requirements of ever more specialist health and safety labels requirements. 
Southern United specialises in providing bespoke labels; this means that we are able to provide businesses with much more than the straightforward, mass-produced, standard size label. Our labels are produced to meet the exact requirements of the customer.  We advise every customer on the wide variety of materials and a large range of finishes available. We base our choice on whether your warning sign needs to be heatproof, weatherproof, chemical proof, or a combination of all of these requirements.
If you are in doubt, we can arrange to send you the material or the finish you require, without the need to create costly one-off versions of your finished item.
Contact Us
Southern United offers first-class services in helping you to create the ideal label for your company. Whether you're looking for health & safety labels or CE metal nameplates, we can help. To find out more about the products we supply, simply email us at sales@sunited.co.uk or call us on tel:01273 418636. We look forward to hearing from you.