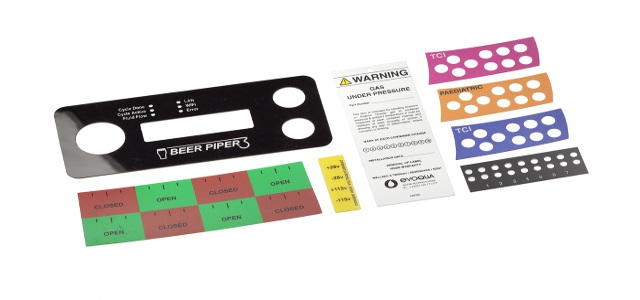 As experienced makers of labels, at Southern United we understand that there is a label to suit every need. But not every type of label is perfect for every job, it's a great idea to consider what you need from your labels before you buy.
Versatility
If you need a label that is cheap and suitable for a range of uses, a plastic label might be the best choice. The plastic labels that we offer at Southern United are ideal for a wide range of companies across a variety of industries.
Our plastic labels are versatile and offer unrivalled flexibility – they are often used across sectors including catering and electronics as well as many more. Plastic labels are preferred for their low cost and robust design; they can also be most easily customised to your exact needs.
Weatherproof
If you need a label for an outdoor application, then you'll need one that has weatherproof qualities. This is something we can offer; our plastic labels are weatherproof and long-lasting, whilst we also have highly durable metal labels.
If you're not sure about which label might be right for you, it's a great idea to get in contact with the team at Southern United.
Durability
It may be that the feature you are most interested in is durability. If this is the case, we offer a wide range of metal labels that could be perfect for you. Our labels can be made using aluminium, stainless steel or brass – both provide long-lasting labels that are suitable for a variety of industrial applications.
At Southern United, we've got years of experience in making labels for a whole range of industries and sectors. We can help you decide which type of label could be perfect for you.