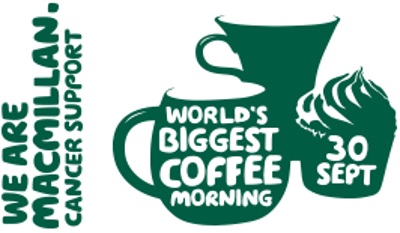 Our thanks to Great Southern United Bake Off Contestants, with their tasty contributions to the World's Biggest Coffee Morning.
Louise with her Red Velvet, Corinne with her Vegan Banana Cake, Jenny's Carrot Cake, Mourad's girlfriend's Brookie (Brownie Cookie), Carol's mum (top scorer for number of cakes) with a Mint Aero Brownie and Lemon and Coconut Tray Bake and Darren's wife with the Cup Cakes.
Ladies thank you for your delightful culinary skills, men get baking for next year!
No less than 8 cakes to share between 21 staff. My, my do we love our cake!!!
No one's cake was judged the best, but Macmillan won, with our contribution of £61.41