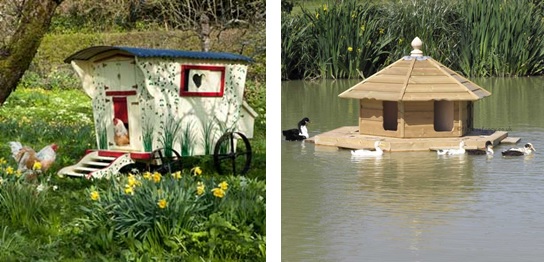 If this Spring, you are walking in a West Country field and see the most beautiful Chicken Coop, or walk past a pond and see some very satisfied ducks basking on a Floating Duck Lodge, it most certainly is a "Flyte so Fancy" creation,  a Dorset family run wood working enterprise.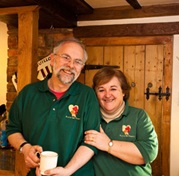 Phillip and Anne Weymouth, and their Dorset based team of craftsmen (and women), build and decorate the most extraordinary range of eco-friendly Poultry Coops, and we all know there's nothing quite like keeping our feathered friends happy.
Of course, to make sure potential new customers know how to contact the company, an elegant oval green and gold aluminium label was needed. And Phillip asked Southern United to provide them, and now these long lasting labels adorn his luxury avian homes.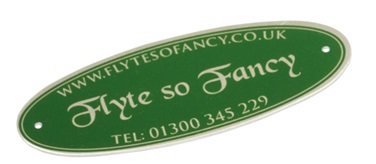 So, whatever you create, isn't it about time you got all your ducks in a row, with a durable, weatherproof elegantly designed label, from Southern United?