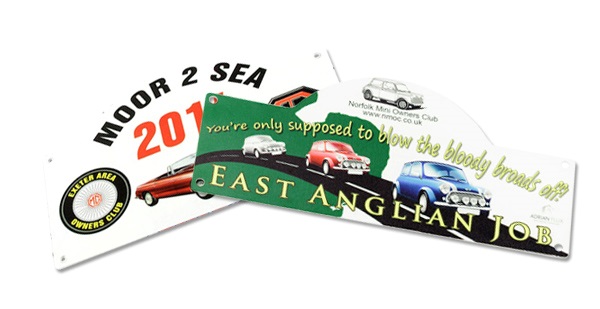 About Us
As a company dedicated to the manufacture and supply of high quality labels, laminates, nameplates and more, Southern United have over 70 years experience in producing standard signage and bespoke labels for companies and businesses in all industries. Choose from a wide range of materials, sizes, shapes, colours and even finishes to make sure that your chosen design is completely unique to your company!
Southern United combines a team of seasoned veterans with innovative apprentices in order to remain at the forefront of modern manufacturing. We take pride in offering first class labels designed to last for years to come, with durability and versatility for companies both large and small. We are also now a proud official supplier on Achilles.
Clubs & Organisations
Southern United Ltd are experts in producing top quality and stylish memorabilia items for your club or organisation. We understand that your event is the most important day on your calendar and we ensure that is reflected in the items we produce for you.  We have a vast array of memorabilia items including:
Bar Badges
Window Stickers
Car Club Memorabilia
Commemorative Rally Plaques
Monte Carlo Style Rally Boards
Brass Label Plates
Fridge Magnets
We will discuss your requirements very carefully with you, and are happy to provide the expert help and advice to ensure that your special items arrive in plenty of time and that they perfectly reflect the theme of your event.  Our specialist drawing office is particularly experienced with this area of work and dedicated to providing the most impressive memorabilia every time. Items can be produced on a wide range of materials and with varying finishes.
We work with you every step of the way to ensure that each top quality item produced is professional, affordable and something that you can look back on in years to come with pride. 
Services We Provide
Working with over 70 years experience in the field of producing first class labels, laminates, memorabilia, nameplates and more, Southern United take pride in offering all our clients a unique and personalised service. We work to your requirements, helping you choose the ideal material, colour, shape, size and finish of your nameplates to ensure that you receive a product you can be proud of. Whether you're looking for company nameplates, personalised plaque engraving, memorabilia for your club or organisation or health and safety plastic labels, we can help.
Contact Us
Southern United offer a huge range of nameplates and labels in a variety of materials including brass, aluminium, stainless steel, rigid pvc, vinyl and more. With extensive experience in the manufacture and supply of first class labels, we take pride in offering our clients expert service, no matter what their individual requirements.
If you have any questions regarding the products we provide, please do not hesitate to get in touch with us today by emailing sales@sunited.co.uk or by filling in the enquiry form found to the right of this page and we will get back to you. You can also speak directly to a member of the team by calling 01273 418636. We hope to speak with you soon.