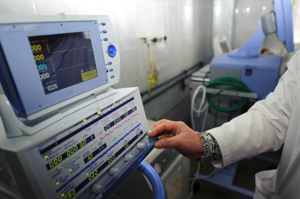 Southern United provide a wide range of first class labels, laminates and metal nameplates for a variety of purposes for businesses and companies both large and small throughout the UK. Drawing from over 70 years experience in producing some of the highest quality nameplates and labels in the industry, Southern United have the facilities to provide clients with completely bespoke labels designed to suit their specific requirements. Southern United are now proud registered suppliers on Achilles.
With a team of professional manufacturing veterans combined with innovative, eager apprentices we are able to continue to produce high quality nameplates and labels in a variety of materials, sizes, colours, shapes and finishes to meet the clients' needs. Whether you require a large order of warning labels for your new business, or you are ordering a set of memorabilia keychains for a club or organisation, Southern United offer you a completely personalised service, right down to the finish of the material.
At Southern United Ltd we pride ourselves on the diversity of the labels we provide.
All of our commercial & medical labels are bespoke to your particular requirements. Our bespoke service enables us to work with a highly diverse range of customers.
We hold a huge range of specialist materials but most importantly, our experienced Account Managers are happy to provide you with expert advice on every part of the process. Our aim is to provide you with a specialist product in the most efficient and cost effective way possible.
We offer a range of materials that are suitable for both indoor and outdoor applications. We also have a selection of adhesives that can be applied to our labels and nameplates to allow easy attachment to your products, or if you would prefer to attach using screws we can pierce holes in the label or nameplate.
The finishes we offer are second to none, and are all produced in our specialist site in Sussex. Finishes range from anodising, screen printing, etching, laser cutting, bar coding, digitally printed, polished, grained; if your particular requirement is not included on this list, please don't hesitate to ask. Our vast wealth of experience means that we are always able to deal with special requests. Our items can be individually cut, or are available in roll form, depending on your specific requirements.
We offer a complete service, from your original enquiry right through to our dedicated despatch team who advise you when your item is on its way via our trackable courier service.
Contact Us
Southern United offer a fantastic range of first class labels and nameplates in a variety of materials and finishes to suit the needs of each individual client. Whether you need custom key chains for your next club event, or you need bespoke nameplates for your company, we offer a wide selection of nameplates and labels to suit the nature of your business.
Should you have any questions about the products we supply, or to find out more about the services we offer, you can easily contact us by calling 01273 418636 and speaking to a member of our friendly team. You can also email us your questions to sales@sunited.co.uk where we will get back to you shortly.